The Rhinos home rink is Erina Ice Arena which is one of the finest ice hockey venues in Australia. The facilities for players and for the fans are outstanding. The rink is Olympic Size with a large stadium and provides a great atmosphere for the fans.
The Central Coast Rhinos are an Australian Ice Hockey Team founded in 2005 and competed in the Australian Ice Hockey League (AIHL) for 4 years. The Rhinos won the Wilson Cup in 2009.
The team re-entered the AIHL for exhibition games in 2022 and have a franchise to play in the AIHL in 2023 and beyond. The team consists of high level players living on the beautiful Central Coast of NSW Australia and northern Sydney. Many of the players were born in some of the strongest hockey nations including Canada, USA and European nations. The team also consists of Import players from the Northern Hemisphere who usually stay for the Australian winter to play in the AIHL.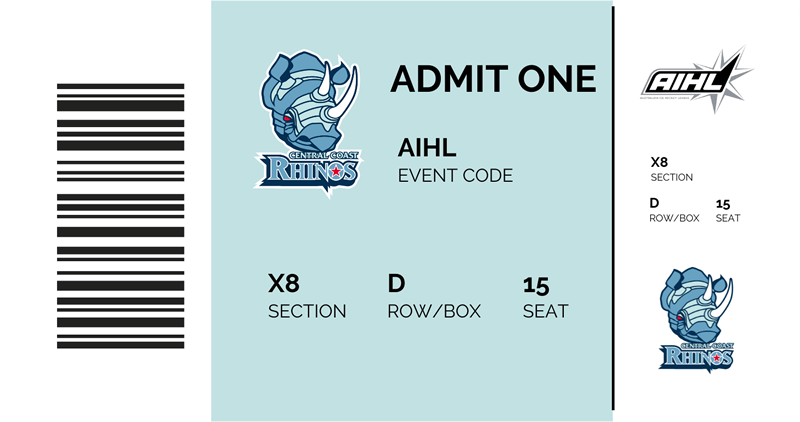 See the Rhino's in action
Spectators are encouraged to come to the games buy purchasing tickets at www.TicketBooth.com.au The Rhinos will provide fans with some great entertainment for the whole family. Meet you friends at the ice hockey also great for entertaining and rewarding staff